Yes, entertainment can be edible! 
Capture the essence of rich chocolate and refreshing wines in our 
 exclusive interactive wine and chocolate tasting experience.
This delectable experience provides a delight for the tastebuds and
an educational journey for the mind.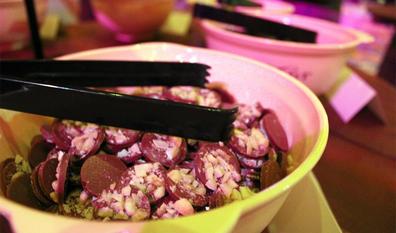 The WINE
Based on the menu for your event, our wine sommelier will suggest a selection of 4-5 wines to be served. The featured wines will represent a spectrum of different tastes and varieties to expand both the knowledge and palate of the audience.  
(The venue typically provides the wines and glassware).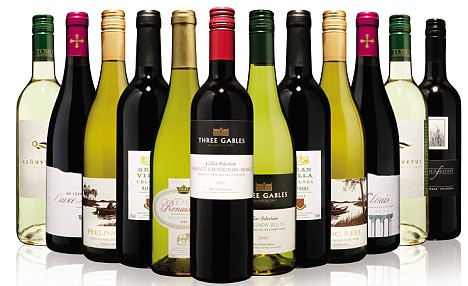 The CHOCOLATE 
Once the wines have been selected, our chocolate expert will create custom 
handmade chocolates to beautifully pair with each wine.  The chocolate displays will also feature extra virgin olive oil, local raw honey, and ganache for drizzling to further enhance the rich flavor nuances of the chocolates.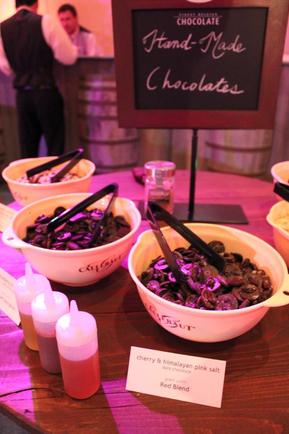 The EXPERIENCE
Our sommelier will personally pour glasses of wine for the guests, giving him the opportunity to educate and expand upon the wine selections, as well as answer questions from guests.  His presentation is designed to appeal to wine beginners as well as those well-versed in varietal vocabulary.  Our chocolate expert will be on hand throughout the presentation to converse with guests and make suggestions to optimize the wine and chocolate pairings, bringing forth the full robust flavor combinations.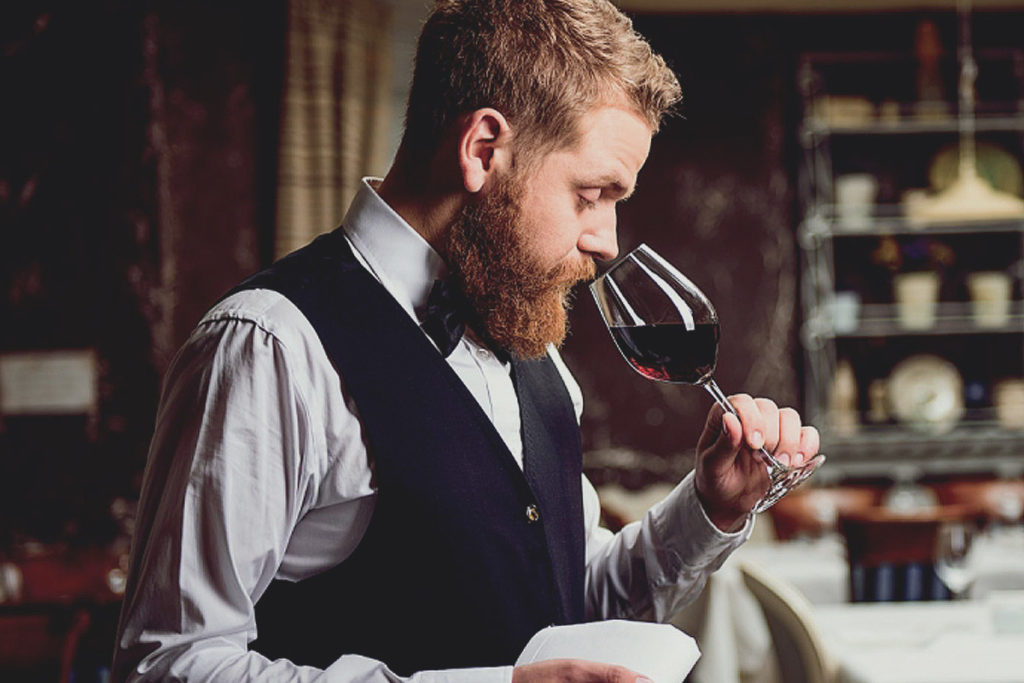 The EXPERTS​
With over 20 years of experience in his field, our wine sommelier brings to
the table a vast wealth of knowledge.  He combines that knowledge with 
his sparkling personality to create an interactive and engaging encounter 
that is both entertaining and educational.  
Our chocolate expert is an award-winning chocolate and cake sculptor 
who is a former Food Network Challenge winner.  His passion for chocolate 
and his charismatic manner only add to the absolute richness of 
this experience. 
Never stuffy… always entertaining…this combination 
of presenters is a hit for corporate groups!
The length of the presentation is flexible and can be designed 
around your cocktail reception or dinner itinerary.  
Please call LoganMania for more details on this delightful presentation!