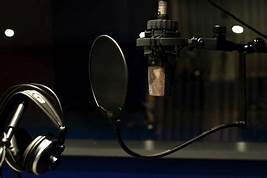 A strong vocal presence can be an essential part of a business meeting, awards function or general session.
At Loganmania, we'll consult with you on your needs, whether  it is a male or female voice, VOG for a live awards event, a collection of pre-produced voice overs, general session announcers, specialty emcees, or even a voice with a comedic flair, we can help!
Just let us know what you're looking for and we can help cast the perfect voice for your event!