The Life of the Party
Meet LoganMania's team DJ and Emcees.
Our team of talent can accommodate a variety of events, including award shows,trade shows, general sessions, grand openings, ​themed parties, and more.
Our performer styles are versatile, ranging from club style, free style,
VeeJay, dueling Deejays, emcee, to all around interaction.
Contact us today so we can help match the perfect DJ or Emcee with your event!  [email protected]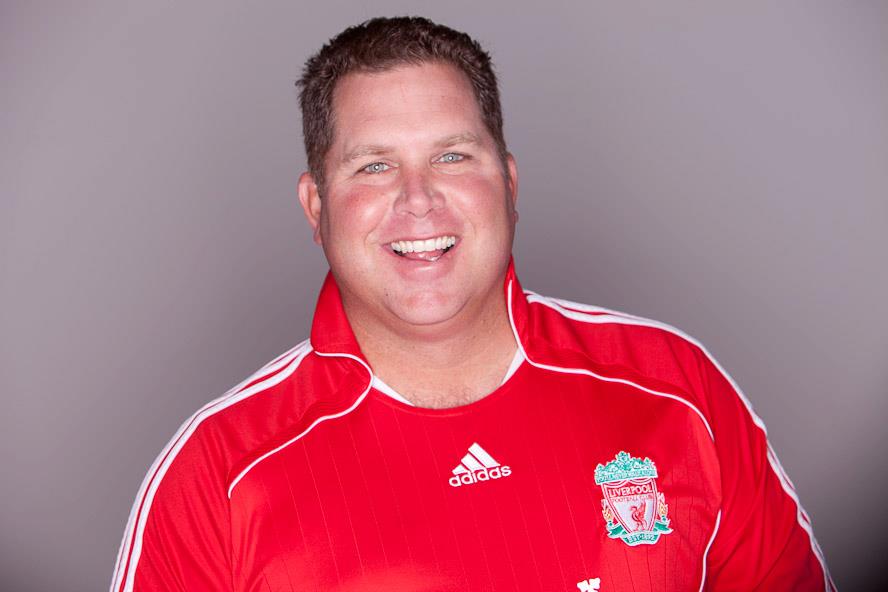 With his own unique style of youthful energy and charm, Jason Logan 
is truly an entertainer your audience will love!  Jason Logan is one of the country's best special event entertainers.  He is best known for energizing audiences around the globe with his special brand of humor and his sheer passion for hosting events. Jason has entertained for countless celebrities, VIPs, and corporate clients such as GE, IBM, Budweiser, Bayer, Abbott Labs, Geico, and many other Fortune 500 companies.  Whether he's hosting a team-building event, a customized game show to promote the company's new product line, or a high impact opening session to kick off a successful convention, Jason always brings the high level of energy and professionalism he has been known for throughout his career. 
DJ Asep has captured the heart of Orlando and quickly became a resident DJ at some of the most well-konwn "places to be" in the city. With her passion for music and dance, she is also able to communicate to a crowd with energetic and electric sounds.   She is always surprising guests on the dance floor with her special mix of mega hits and ​ classic favorites. Asep is passionate about bringing an experience of fun​ that appeals to everyone. Her mission is to captive the crowd and leave them always wanting…more!  You need to see our new talent ASEP…ASAP!!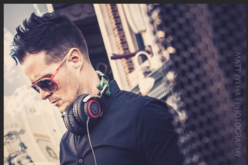 Our most fashionable resident DJ… DJ Luxe (aka DJ Asher) has performed at countless Corporate, Fashion, and Wedding events, and every other type of event imaginable. DJ Luxe can also DJ video, and he is proficient at mixing live to keep the party going. Whether a clients' needs are high energy entertainment or a laid back atmosphere, he can successfully deliver.  We can't wait to see his next outfit!!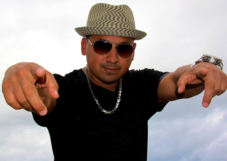 With over 10 years spent dancing and performing for the NBA and on television for "The Ellen DeGeneres Show", "The Jenny Jones Show", "30 Seconds to Fame" and more, DJ Al brings his experiences as a stage performer and choreographer into the mix along with his DJ expertise.  Known as "Flip Rok" during his time with the Chicago Bulls and the Orlando Magic, Al is known for his likable personality and his eager-to-please attitude.
One of our most charming and personable DJ's, Nick thrives on interacting with guests and giving them the absolute best experience possible. His fun, upbeat personality and his dedication to quality and professionalism earned him second place on Fox News' Hot List for "Best DJ".  Since 2000, DJ Nick has been entertaining guests at special events, weddings, and private parties all over the United States.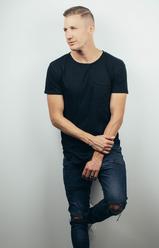 ​Open format is the name of he game with Jonny Quest.  Playing music from all genres has been the key to his success as a top rated DJ.  His unique blend of turntable skills and song  selection turns DJ'ing into an art form as he brings the two worlds of nighclub and corporate together as one.   He has shared the stage with headliners such as Avicii, Florida, Usher, Cee Lo Green, Neon Trees, Katy Perry, Maroon 5, Train, Stevie Wonder, Journey and more.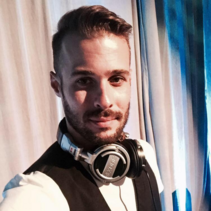 Whether it's an event for 18,000 people, a nightclub of 500, or a small, private affair to celebrate a milestone or achievement, DJ Scotty B. can ensure your event runs smoothly and flawlessly.  After honing his skills for timing, organization and preparedness in the military, Scotty B. has found his niche in the entertainment industry by focusing on events with heart and purpose. When it comes to corporate, social, and charity events, Scotty B. believes no event is too big or too small if it's serving a greater cause and allowing the community to grow by bringing together industrial, like-minded people.
DJ Jade is a passionate, hard-working, well rounded artist whose goal is to change the lives of others through her work. She is currently filming WUCF TV's mini series "Happy Healthy Kids" as the bilingual Señorita Jade. She is also an an actor at Universal Studios.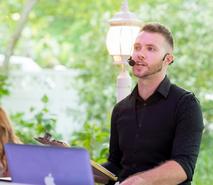 DJ Russell is a youthful and energetic DJ/MC who has been entertaining in the Central Florida area since 2010. You may have spotted him at some of Florida's big-name amusement parks such as Busch Gardens Tampa, Adventure Island, or even Sea World Orlando! Originally from the Tampa Bay area, DJ Russ received his B.A. in Musical Theatre from the University of Tampa in 2014 and uses his skills in acting, singing, and dance to keep your party going all night! From Private to Corporate, or a High School Dance to an entire Amusement Park! DJ Russ is sure to make your event a success!
Personable, professional, dependable.  Just a few words to describe this talented and 
humble entertainer.   While DJ Los has a calm presence on site with clients, 
he can also pack a dance floor with his specialty mixes of contemporary and classic beats.
A lifelong entertainer since his start on the New Mickey Mouse Club at age 8, DJ Jeff takes all his experiences and knowledge of entertainment and fuels that energy and passion into his role as a DJ and party host.  Jeff's personality has allowed him to establish a rapport with audiences in 52 different countries around the world, including high-profile clients such as the Walt Disney Company, Universal Studios, Coca Cola Company, and many more.  Despite his incredible ability to entertain at corporate functions, Jeff's first love is working with children and families, and he excels at social events. His library of interactive games makes him a one-stop shop for virtually any type of interactive party or function.
Tony is an Orlando based DJ that puts his own spin on entertaining. His video lists include 70s, 80s, 90s, Rock, House, Electro, DUBstep, Hip Hop, Party Favorites and Top40. He has been a staple in the Orlando club scene for almost 10 years performing at world famous night clubs such as Disney's Pleasure Island. Tony also opened the premier ultra lounge in Orlando known as the Red Coconut Club and continues to spin there today at Universal studios.  Whether your event calls for a specific genre or a mix of party favorites, DJ Tony B can bring your event to life!